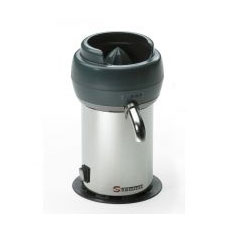 The No.1 place on the internet for Sammic Spare Parts
Coronavirus Updates:
Please e-mail us before purchasing spare parts or new equipment. sales@sammicspares.com
The UK is now in Lockdown and International/European countries have now closed their borders. These closures now relate to the movement of people and goods. We continue to provide a service to our best ability however delays are expected due to the countries authorities applying restrictions/special orders e.g. quarantine; or special measures being implemented by the local postal/delivery service to minimise the spread of the virus. Sammic genuine parts come from the Sammic SRL Factory in Spain, they inturn are supplied with parts from all over the world which may be delayed due to local restrictions on staff and parts companies being forced to close.Sammic Ltd (UK Warehouse) and the sammicspares.com office at present are open but this could change at very short notice. Out of stock & SFO (Special Factory Orders) parts may take longer especially if the supply chain/Sammic Factory closes
Please note: Royal Mail/Parcelforce/Couriers have now advised that they can no longer guarantee delivery days or times.
sammicspares.com is an online business based in Derbyshire, UK. It is part of Amber Technical Ltd who's director has been working in the catering equipment industry since 1980 – with the last 25 years specialising in the sales, service and repair of Sammic equipment. Through our extensive knowledge we are committed to providing the best customer service possible by helping you find the parts you need.
We are constantly expanding our range of parts, but if you ever need something you cannot find on our website, please feel free to call or e-mail via our contact us tab and we will try our best to source your part and offer it to you for the best price. There are PDF exploded drawings with detailed parts numbers available to make your search even easier.